Activities and Excursions
Activities and Excursions
It's not just about learning the English language. The Eastbourne Educational Centre also offers an extensive range of activities and excursions. We can put together a programme packed full of fun and enriching experiences to suit your group and your length of stay.
The South of England is steeped in history and has many fascinating places of interest within easy reach of Eastbourne.
Along the coast is 1066 country and the historic town of Hastings with its Smugglers Caves, castle ruins and the distinctive old town. In the opposite direction lies Brighton, a lively, cosmopolitan town well known for its 'Lanes', a labyrinth of shops, cafes and eateries. The Royal Pavilion, once home to the Prince Regent, and the world's oldest aquarium The Sealife Centre, can be found here along with many other attractions and amusements both old and new.
Further afield is the ancient walled city of Canterbury, a UNESCO World Heritage site famous for its Cathedral and the story of Thomas Beckett.
Of course, a stay in the UK isn't complete without a trip to see the famous sights of London. Visit Madame Tussauds and rub shoulders with celebrities and royalty or view the city from up-high on the London Eye. Take a shopping trip down London's renowned Oxford Street or experience the sinister at the London Dungeons.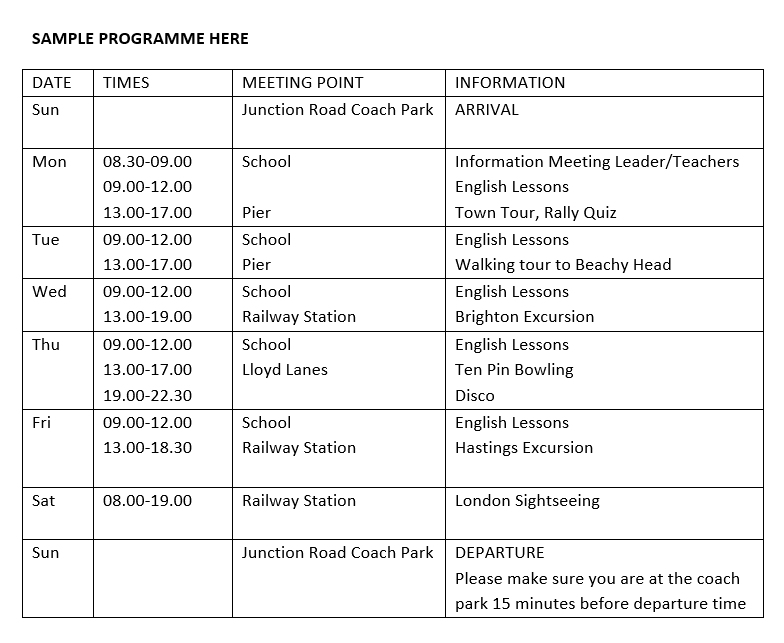 There is so much to see and do here in the South of England. For further ideas and to find out more, follow the links below: